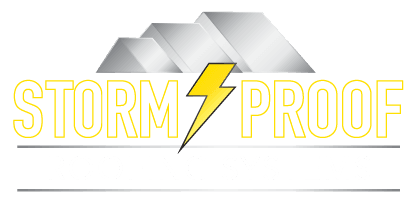 A roof inspection by Storm Proof Roofing will provide you with a detailed assessment of the condition of your roofing shingles or tiles; roof drains, downspouts, and gutters.
Is Your Roof Storm Proof?
What's in a Storm Proof Roof Inspection Report?
A roof inspection report is a detailed document which includes photographic evidence of the roof conditions. The roof inspection report accurately provides measurements and diagrams assessing the total area of your roof. Advice is provided on any issues that need repair in the short-term and what to look out for in the near future. The age of your roof, if not known by the property owner, will be estimated and Storm Proof Roofing will suggest when it is time to consider a roof replacement.
Storm Damage & Insurance Claims
A professional Roof Inspection is required for an insurance company to issue funds you will need in the event of unexpected roof damage. An Insurance Adjuster appointed by your insurance provided often performs this inspection. Insurance companies may also evaluate and accept  detailed, professional roof inspection report from a licensed contractor. 
In any case, it's best to have Storm Proof Roofing conduct a roof inspection, even if your insurance company does it, too. We can spot problems that your insurance company representative might overlook or downplay.