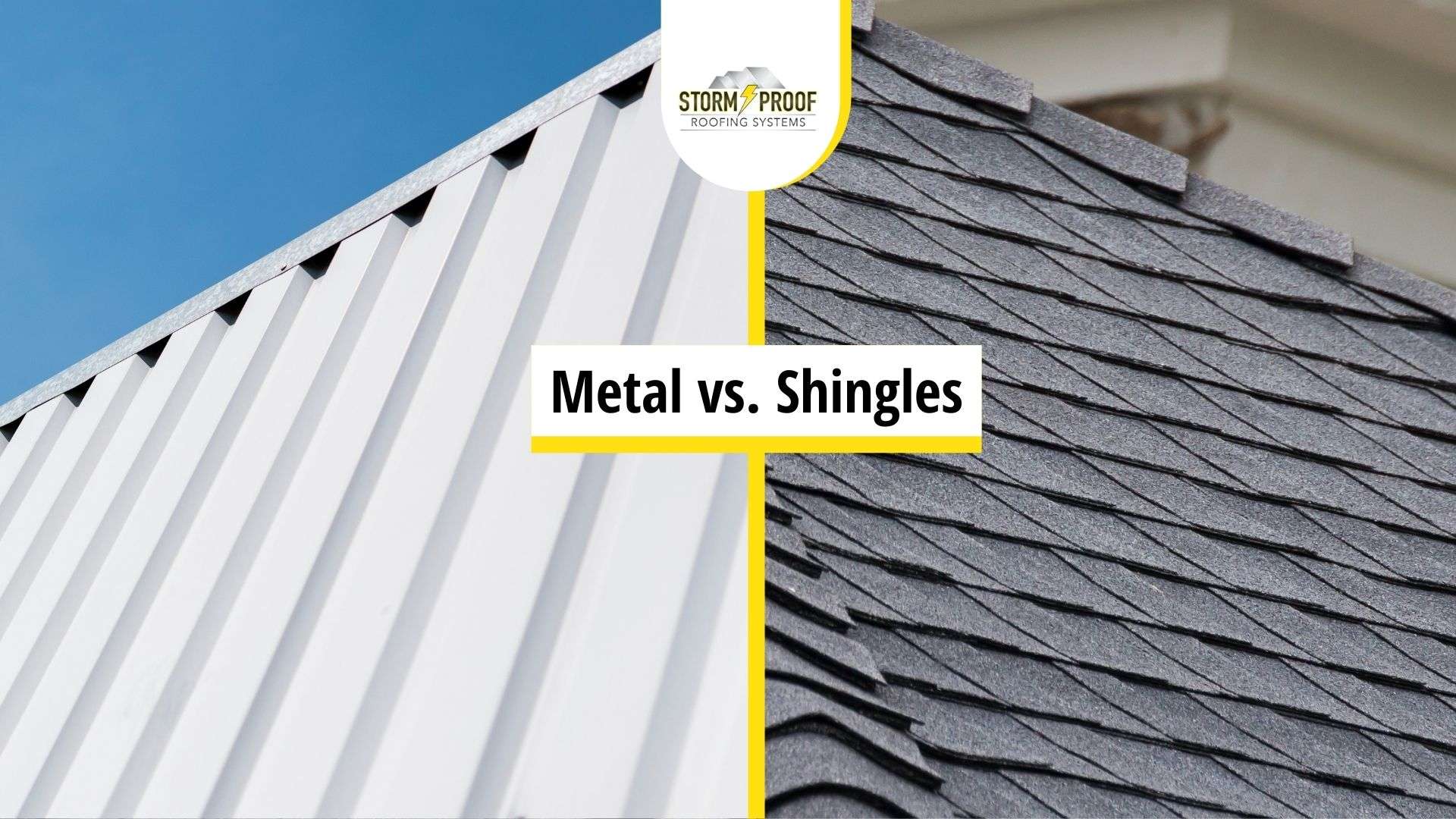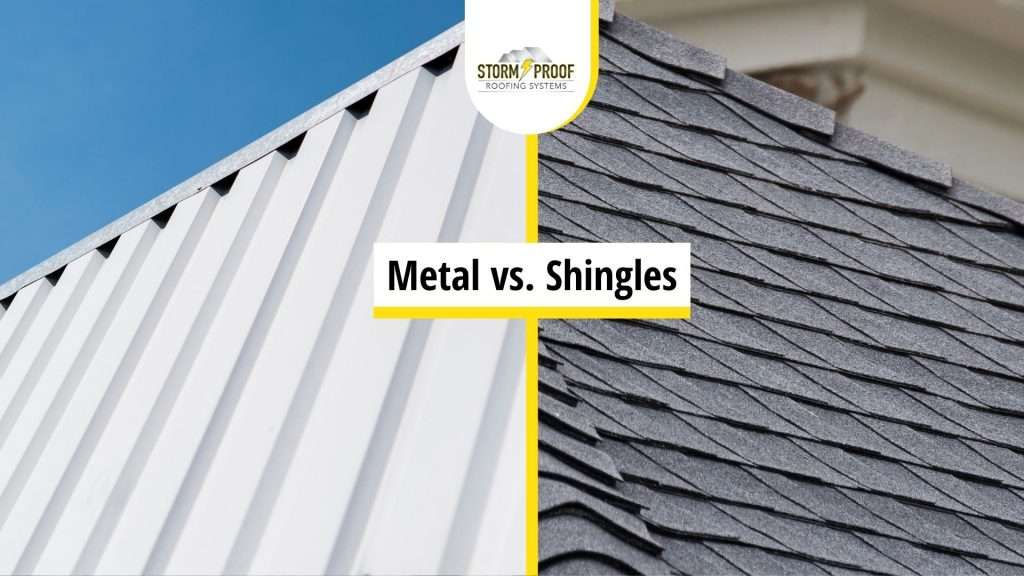 Metal vs Shingles on My Roof Ocala, Florida
When it comes to installing a residential roof, you should look at it as one of the most important decisions in protecting your most valuable asset, your home. The typical homeowner should only have to make this tough decision 2-3 times in their lifetime. This is why finding the right contractor who is willing to educate you on the right roof system for you is key. Especially because not every part of the country has hot weather mixed year round with the chance of experiencing a devastating hurricane.
There are many types of roofing but the 2 most popular are screw down Metal Roofing and Asphalt Shingles. Metal has been on the rise in the last 15 years and is often popular in barns and garages. You can install metal on the roof and for siding as well, bringing a sleek look to the structure and making it weather tight. 
Asphalt shingles have been the number one choice for residential roofing for the past 60 years. The creation of the Architectural Shingle has made roofing more durable, wind resistant, and attractive. The easy installation and versatility to this product have made shingles the number one choice among homeowners. However, in the 90s shingle manufacturers were often trying to make shingles lighter and cheaper which often affected longevity. The changes only worked for a couple companies and left a sour taste in a lot of homeowners when their roofs were only lasting 10-15 years. The result was the direct cause of metal roofing becoming more popular.
Which Do I Choose for my Ocala Home?
So overall, there are pros and cons for each product. For metal, they can create slightly louder sounds when very heavy rain or even hail hit the surface. Water can also be found shooting over your gutters with a heavy rain. For shingles, the bad rep from the 90s has homeowners thinking they don't last long and overall just filling landfills. Heavy wind storms will also cause shingles to fly off your roof and routine maintenance is more frequent than not. 
What you need to ask yourself is, how is my home going to function with metal or shingles? 
In our opinion, not every home should have a metal roof. If your house has multi level roofs, or a roof that pitches toward your main entrance, you should consider a different roof system. It's best to be educated and talk to your roof contractors about your options and beware of contractors who try to heavily push you toward metal roofing. You will find roofing contractors who like installing metal roofs because they don't have to tear off existing shingles. The result can be finding homeowners that say they didn't realize what the metal roof was going to do to their home.
Metal roofing also comes with the benefit of longevity, a metal roof will last 2 to 3 times longer than a shingle roof, which would mean you only have to buy a new roof once in your lifetime. When you choose to install a reflective metal roof, you're likely to save 20% – 40% more on your monthly electricity and utility bills. The environmental benefits stack up as well, as metal roofs are made with recycled materials.
Overall, do research on your contractor before they come to meet you, check reviews and make sure you're booking with a certified roofer. If they don't have any reviews or can't secure you in your decision, then don't be their first review! When you choose this roofing contractor, you have the ability to hire a contractor that offers a warranty of up to $20,000! And choosing a proven roofer will leave you knowing you are protecting what matters most.